​Annemieke Harmonie (Bachelor of Education, Dip of Teaching, Dip of Shiatsu) was born and raised in Holland. She has learnt the harp since she was nine. From a young age she was asked to perform for people in rest homes, churches, in restaurants, schools etc.
She graduated as a primary school teacher and then traveled the world with her backpack and her Celtic Harp.
She visited many different cultures and was inspired by their customs and arts and music. It was a time full of learning, sharing and adventure. She performed world wide in castles, palaces, monasteries, museums, at wineries, on beach weddings, funerals, in churches, at festivals, for prime ministers, and recently for the governor general of NZ.

​Annemieke started a harp school in Auckland in 1995, and they traveled with 15 harpists to Great Barrier Island and Waiheke Island for local performances.
Quite an ordeal with all those harps on the boat...but what a divine surprise for the local residents!
The harp school grew to 30 students, and many more performances were given for the public.
​Annemieke and Sue Johnson made their CD and published it. They entertained their music in restaurants, at parties and at weddings.
Annemieke started her training as a Zen Shiatsu practitioner, and she ran a therapeutic massage clinic in Auckland.

In 1999 Annemieke moved to Dunedin with her partner at the time, and during the next 12 years she had three children and ran the Dunedin harp school and orchestra.
Again there were many people interested in learning the harp, and many performances were done for the public.
In Dunedin Annemieke created her three meditation CD's with Janine Joyce, and also her CD with her own harp compositions.
Annemieke finished her diploma Zen Shiatsu in Dunedin, and ran a clinic from home.

Annemieke visited many schools with a few harp students to introduce the harp to the entire school, with an interactive show. (This show is available now too for schools or other groups.) Please contact for details.

In 2010 Annemieke and her three children moved to Nelson, after traveling through New Zealand to find a good place to live and a bit warmer then Dunedin...
They were warmly welcomed in Nelson, the markets enjoy the harp sounds of their busking, and many people came out of the wood works with either home made harps, or dreams of wanting to learn to play the harp since child hood.
The harp school has now grown to 25 members, and 7 of them are in the orchestra. The age group she teaches is very wide and 100 years old is not too old!
​

​
---
Powered by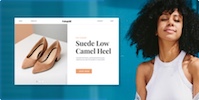 Create your own unique website with customizable templates.