HARP MEDITATIONS and RETREATS
Photo above is taken in the Chapel at Evolve Festival in Nelson, Jan. 2018I hope you all have a beautiful start to 2018...much is happening and healing!!

This year I will be hosting the monthly harp meditations again.
These meditations last an hour and are held every last Thursday of the month.6 Washbourn Drive, Richmond.
​7.30 pm till 8.30 pm
Bring a blanket/ mat if you want to lie down. Just turn up, no bookings required.
$15
Journey Within Day Retreat,
Sunday 22 July
9 am till 5 pm.
Blissful, nurturing, reconnecting weekend with live harp music.
A journey of light, remembering and insight, embracing the parts of us that need us most.
The sounds of the harp interwoven with words and intention will take you on journeys within yourself, where you can safely explore. These harp journeys have lasting effects.
Deep healing results from the merging of Soul and Body. Upliftment and heightened frequency resonance come naturally.
During the retreat there will be harp meditations (in a warm room with a fireplace), intuition exercises (they are playful and encourage your intuition to speak), reflection, creativity (you are invited to make your own wall hanging to take home with your journey reflected on it), sharing from our heart. Very nurturing.
Come and be blissed out!
A very popular day for men and women who want to expand the awareness of them-selves and their perception and connection with the world around them.
Venue; 6 Washbourn Drive, Richmond
$80
This deeply transformative retreat is now travelling too. If you want to host this in your area please contact me.
​
Some feedback from participants;
Such beautiful awareness and openings of growth have unfolded for me since the workshop... Feel joy and gratitude for meeting you all and the open-hearted experience with you all... Om shanti!
Thank you again so much for a wonderful weekend.
It has created just the shift I needed to reconnect with my joy & to be present again.
Such a lovely inspiring lot of people.
I so value my intuition so to playfully explore that with other people was very revealing.
Always love the opportunity to be creative.
Your playing was exquisite , I am so pleased that I bought your CDs & can surround my self with your essence when meditating.
My meditations have taken on a whole new depth.
The insights keep unfolding.
Namaste
Blessings to you beautiful being!!!
You touched my heart and inspired me!
My faith in humanity is restored by the energy of our beautiful group and my being is rested and restored.
Thank you so much for this past weekend. It was amazing to meet you and your girls. To me, your energy was powerful, kind, and felt so protective and embracing - and familiar as well - amazing and awesome!
Wow - life can change so quickly xxxxx Love and Light to all of us
Wow, what a joy and a blessing it was to connect with you all on such a deep level...
Feel deeply grateful for the experience with you all...special mention to you Annemieke for holding the sacred space for us to enter in...truly beautiful!
Really feel connected with each of you and would love to reconnect with you all at another time...
Still feeling the light we created within and around me too...so empowering to feel it and know that it is there...

Thank you so much to each of you; it was an amazing and nurturing day. It was also such a 'confirmation' that loving energy is so empowering and what the world needs more of.

It has been such an enriching day for me to participate in the workshop that Annemieke held! Very soul nurturing to journey within together with fellow travellers .... Annemeke created a heartfelt safe group energy guiding us through meaningful processes and meditions and holding us all in her warm and loving embrace . Her harp playing was exquisite!!!!
thank you Annemieke from the bottom of my heart.
I had no expectations or thoughts on what the day was going to bring but was lured in my the harp and its magic. The energy built with its sound and it opened our hearts to whatever needed to happen for each person. Annemieke guided us with her words of wisdom and love.
For me there was a beautiful mix of surprises with deep recognition. I enjoyed very much the mixture of going on my own journey and sharing with the other members of the group. The size was perfect for keeping that balance and making time for everyone.
---
Powered by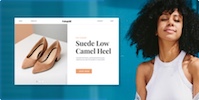 Create your own unique website with customizable templates.