Healing comes naturally when we are in alignment with the forces of our inherent nature.
There are many things in our lives that can throw us off balance, or block our natural flow. I am trained to help you to identify those areas and help release the stuck energies so you can make your shift into a higher frequency of being.
Life can feel much lighter and easier when we let go of old energies and patterns that we have outworn.
​I am here to help!
I recommend a series of 10 sessions, as your body can only process so much in one session. After a week or two of integration you are then ready to let go of the next layer. This is why I have a discount for 10 sessions. It is a very exciting journey where much will be understood, released, and the natural healing ability of your body will be activated.


The Healing Session
Annemieke has a diploma of Zen Shiatsu from Shiatsu college Aotearoa.
Shiatsu is an ancient Japanese technique to clear the meridians from blockages and to tonify the areas that lack energy.
​Zen Shiatsu is gentle and pain free yet deeply recharging.
Annemieke is also qualified in therapeutic massage, aromatherapy, and kinesiology.
The divine combination of her intuitive ability and the healing skills will take you on an inner journey of transformation.
All you have to do is relax, and enjoy the unwinding and lightness that results.

​
​
Price; 1 Hour session $70
1/2 Hour session $35
10 session discount of 1 Hour $600
10 session discount of 1/2 Hour $300
Powered by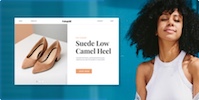 Create your own unique website with customizable templates.